Industrial plant at Reux (Calvados, France)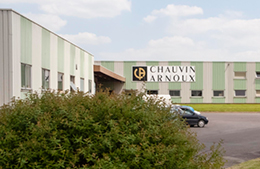 Established in 1978, the site at Reux, near Pont-L'évêque in Normandy, currently employs nearly 120 people.
The 10,000 square metres of buildings are home to the Group's logistics: the warehouses for spare parts and finished products and the shipping department. More than 60,000 references are managed in these warehouses which store the parts needed to manufacture the measuring instruments assembled on the site and the finished products ready for shipping all over the world. The site is equipped with a single platform used to ship the instruments from the Group's brands for France, the subsidiaries and the international markets.
80 % of the products sold by the Chauvin Arnoux Group are assembled at one of the three French production sites. At Reux, the industrialization team handles development of equipment for testing new products and two workshops assemble, calibrate and check the products from the Chauvin Arnoux®, AEMC, Metrix® and Enerdis® brands.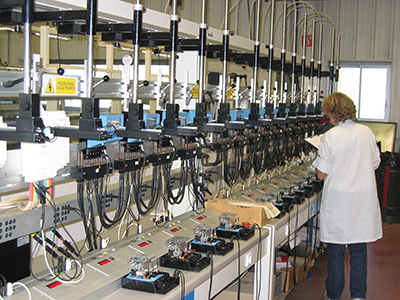 Each site benefits from ISO 9001 and ISO 14001 certification and is equipped with suitable equipment which is the focus of regular investment, but the Group is above all proud of its in-house expertise.