Industry market
The crucial concerns of the actors in industry are the safety of people and property, control of consumption and diagnostics or maintenance in order to avoid production interruptions.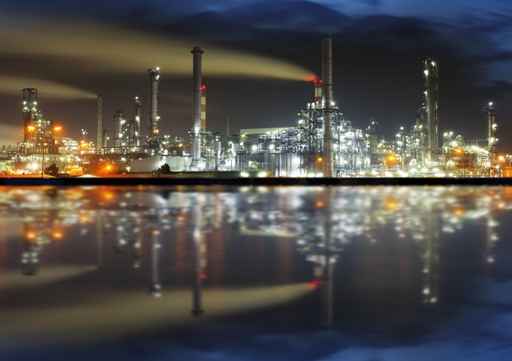 The Chauvin Arnoux Group responds to these expectations by offering an extensive range of measurement, test and analysis instruments (Chauvin Arnoux/Metrix brands), comprehensive energy-cost control systems (Enerdis brand) and power controllers (Pyrocontrole brand).
Safety of people and property
For electricity, the applicable standards (NF C 15-100 in France, EN 61439 in Europe and IEC 61010 internationally) define mandatory tests and inspection for the safety of electrical equipment and installations.
Instruments such as installation testers, megohmmeters, network quality analysers and physical measurement instruments can be used to check earthing, electrical continuity or insulation quality in order to ensure safe operation. These are crucial parameters when delivering or renovating buildings, as well as in industrial production systems to prevent interruptions.
Other portable measuring instruments or energy solutions, such as multimeters, multimeter clamps, infrared cameras, temperature sensors or relays and loggers, can also be used to identify malfunctions and energy losses which may cause faults, fires or industrial production interruptions.
The Chauvin Arnoux Group proposes a comprehensive range of instruments and solutions to deal with the problems encountered by industrial companies, in accordance with the standards governing their activity and with the aim of supporting their production performance.
Watch our video
Reducing energy bills
Reducing energy consumption is another major concern for Industry. The ISO 50001standard (energy management) presents the inherent methodological guidelines and the recommended measurements on an installation, building or machine so that you can:
Make a precise diagnosis,

Analyse consumption at various points in an electrical installation.
For this purpose, the Chauvin Arnoux Group proposes a range of power and energy loggers (PEL100) and analysers (Qualistar ®+) which, when positioned correctly on the electrical network or cabinet, can be used to measure the exact consumption of each work station and thus draw up a load profile.
Enerdis's offering for energy metering on electrical switchboards also uses submeters (Ulys®), tariff meters, data collectors (ELOG®) and power monitors (Enerium®). These instruments are compatible with all the communication protocols (Ethernet, RS485, M-Bus, KNX) and provide direct readings of the measurements as well as a summary in a simple web browser.
E.online® is a complete energy performance solution which, via the web, directly processes data from several sources in industrial environments, whatever the type of energy involved (electricity, water, gas).
Preventive or corrective industrial maintenance
Each failure reduces the productivity of a factory and may damage the electrical installation. Industrial companies are well aware of this and seek solutions to identify any malfunctions on an installation and the locations of energy losses without halting production, whether for preventive or corrective maintenance.
The portable measuring instruments from the Chauvin Arnoux Group are designed for maintenance of networks and machines.
-The Scopix® digital oscilloscopes from Metrix ® monitor the machine commands and analyse the signals encountered.
-The range of voltage absence testers (VATs) is specially designed for testing machine motors.
-Thermographic (or infrared) cameras indicate the locations of energy losses or temperature variations and can be used to detect problems on electrical networks (voltage surges, overheating, etc.), as well as insulation faults, humidity in buildings, thermal bridges, etc.). Quick diagnostics can thus be performed to identify problems before it becomes necessary to shut down an electrical installation, which can be very costly. Thermographic cameras can be useful in many sectors of activity, including construction, the automotive industry, scientific applications, etc.
Thermographic cameras can be used to:
Prevent hazards, and particularly fire
Save energy and time
Detect and solve problems before the first symptoms become visible
Because it saves time and money, infrared thermography is a reliable method for preventive or corrective maintenance on both the network and infrastructure.
In industrial temperature processes, the temperature controllers in the Thyritop® range from Pyrocontrole ensure switching of the high powers required by industrial thermal processes and help to protect production equipment over the long term. They can be used in a wide variety of sectors of activity and for multiple applications, including:
-Furnaces and process for the glass industries
-Chemical and petrochemical installations
-Injection and thermoforming presses
-Ovens, climatic chambers and autoclaves
-Industrial dryers.
In-situ calibration is another technology from Pyrocontrole which allows adjustment of temperature sensors without halting the manufacturing process.

To ensure accurate temperature measurements from its sensors, Pyrocontrole proposes a patented method for in-situ verification without dismantling the head of the sensor and without halting production. Simple, reliable and quick to set up, this unique technology for temperature sensor assemblies with in-situ calibration offers multiple advantages in terms of energy saving, productivity, quality and traceability.
Controlling electrical disturbances
In industry, the quality and variety of the machines connected to the electrical network may cause disturbances called harmonics which affect power quality and may damage the machines.
To quantify these "emissions", the electrical network analysers from the Chauvin Arnoux and Enerdis brands, used for power factor correction, are ideal instruments which ensure:
Savings on the sizing of the electrical equipment
Increased active power available on the secondary windings of the transformers
Fewer voltage drops and line losses
Lower electricity bills by preventing excessive consumption due to reactive power
The Group's Chauvin Arnoux, Metrix, Enerdis and Pyrocontrole brands offer this demanding market a broad selection of instruments for measuring, testing and supervising electrical networks which are now essential in the context of energy performance.