Industrial plant at Milan (Italy)
Industrial plant at Milan (Italy)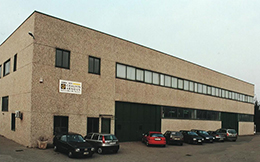 The history of our Italian subsidiary AMRA, the third to be set up after Poland (set up in 1936 and destroyed during the Second World War) and Germany (1965), began in 1975 with production of the OK Series relays.
In the beginning, two engineers formerly employed by CGS (later taken over by Siemens), which made these relays under licence, contacted Chauvin Arnoux to set up a subsidiary to continue manufacturing and selling these products.
They became the co-founders of our AMRA subsidiary.
The Italian subsidiary was founded on 4th February 1975 with the name AMRA (Appareils de Mesure de Relais et Automatismes). Legend has it that they initially began doing business from "a cellar" in the small Italian town of Monza. But the years which followed saw strong growth, boosting its revenues and enabling it to move to larger premises and expand its workforce.
In 1985, Mr. Salvatore Barbieri officially became the Managing Director of the subsidiary after the deaths of the other co-founders.
In 1996, AMRA bought out its main competitor on the Italian relays market, MTI..
2000: AMRA's expertise crossed the Atlantic after it signed a contract with a Brazilian partner for the manufacture of relays under licence.
2010 -2013: AMRA continued its ascension by obtaining ENEL certification and developing portable products particularly well suited to the Italian market: the "FTV" range of measuring instruments for solar panels.
Today, the subsidiary continues to grow under the leadership of Mr. Renzo Gnan, who was appointed in 2007.
In 2010, AMRA celebrated its 35th anniversary in the presence of all 45 of the subsidiary's employees.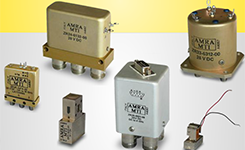 A few figures:
Foundation: 1975
Workforce: 45 people
Location: Milan
2013 turnover: 10 million euros
Production: approximately 200,000 relays per year
Sales: AMRA relays, Enerdis relays, CHAUVIN ARNOUX measuring instruments (megohmmeters, network analysers, earth testers and current clamps).
Certification: ISO 9001 version 2000
Website: www.chauvin-arnoux.it